RTA Connect Online
Click HERE to go directly to the Connect Online page.
Now you can book your trips online! Watch the video or download the manual below to find out more.
Click here to view and/or download the RTA Connect Online manual.
---
Paratransit Service
The Paratransit Program offers door-to-door service to certified customers with disabilities who are unable to use regular fixed routes. This program covers all of Montgomery County and three-fourths of a mile of fixed-route services outside Montgomery County. Paratransit services are available upon completion of an application and certification assessment through the RTA Certification Center. The Americans with Disabilities Act (ADA) defines the following categories of eligibility:
You are unable to independently board, ride or exit a fixed route bus, due to a disability.
Due to impairment-related conditions you are prevented from traveling to or from a bus stop and therefore unable to complete the trip using a fixed route bus.
To download a copy of the certification application click here.
For additional information please click on the Rider's Guide.
Program Structure:
Customers must complete the ADA complementary paratransit service application process and successfully become eligible for these services.
Hours of Operation: 
Monday - Sunday: 5 a.m. - 1 a.m.
How to Schedule a Trip?
Trips can be scheduled:
8:00 a.m. - 5:00 p.m. (7 days a week)
Customers can schedule rides no later than the day before and up to 7 days in advance.
Trip Reservation:

Phone: 937-425-8300
Connect Online allows customers to book, cancel, or edit upcoming trips.
Cost
Paratransit Fare Locations
Customers may also purchase paratransit fare directly in the Transit app by using RTA's mobile ticketing service, Tapp Pay or use a Tapp Pay Card. Customers may contact Amy Davis at 937-425-8464 to add funds to their Tapp Pay card. Visit Tapp Pay for more information or call 937-425-8300.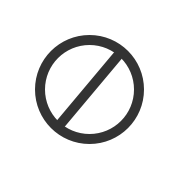 Reasonable Modification Request
Reasonable Modification Requests can be made by contacting Customer Service at 937-425-8300, Ohio Relay at 800-750-0750 (or 7-1-1).